Updated guidance from NMPED
17 Aug, 2021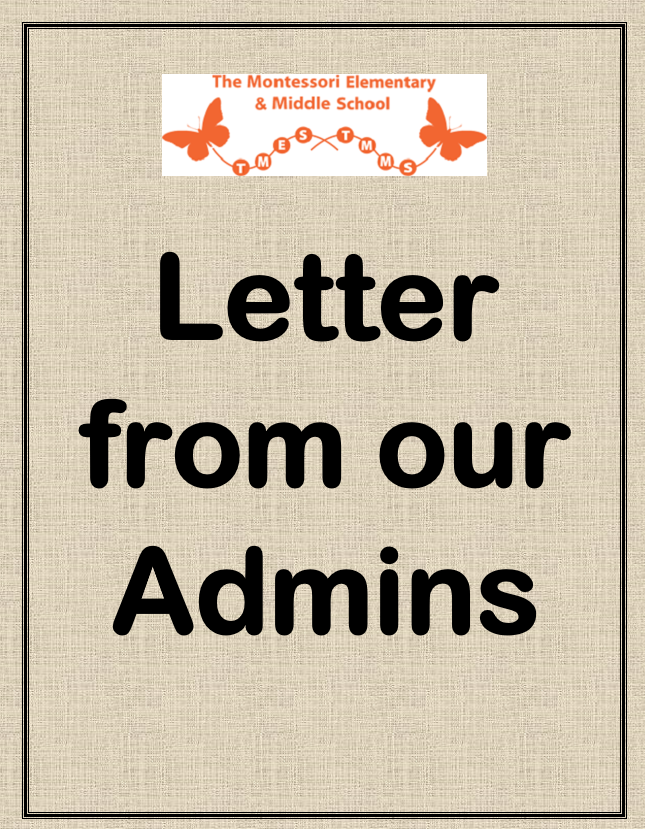 Dear TMEMS families,
A directive from NMPED came out today called 'COVID-19 Public School Updates' and in it there is information regarding "surveillance testing". The following is some of the surveillance testing guidance from the Update today:
"COVID-19 surveillance testing programs test unvaccinated asymptomatic individuals to discover undiagnosed cases and to better understand the rate of infection in the community. Staff and students who provide evidence of COVID-19 vaccination and those who have tested positive for COVID-19 in the past 90 days are not included in the surveillance testing… Schools are required to provide student surveillance testing programs to all unvaccinated students on a voluntary basis… Schools have a weekly goal of testing 25% of unvaccinated students."
TMEMS is participating in surveillance testing as directed by NMPED. If you would like to have your student participate or have any questions regarding surveillance testing at TMEMS, please email Stan Albrycht at covid.info@tmesnm.com . Directions and questions will be answered from that email address only.
Thank you,
Stan Albrycht
TMEMS Administration