TMMS General Music "Spreading Joy" Project to Joy Junction
16 Feb, 2016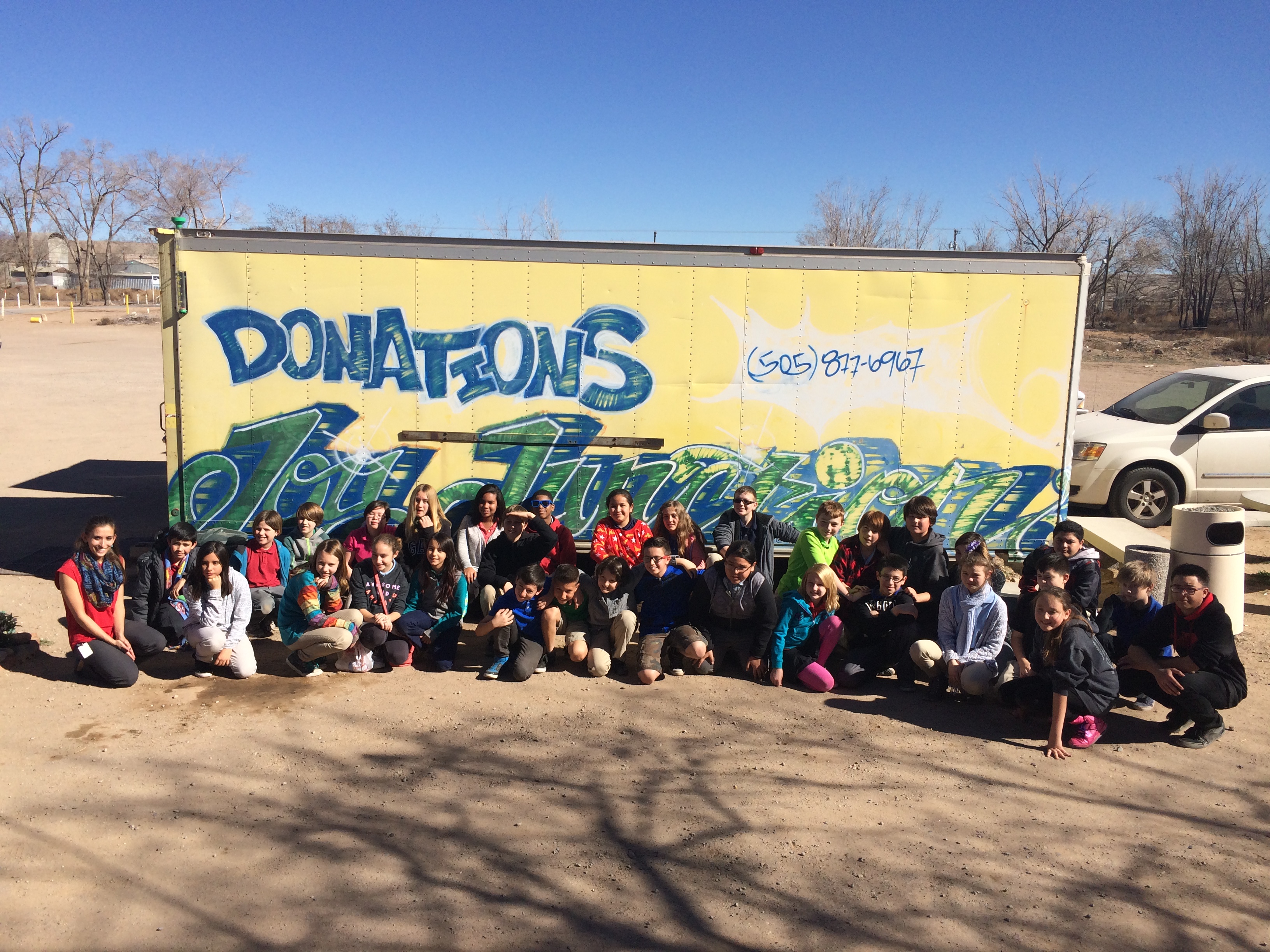 Ms. Camille's General Music classes in 6th, 7th & 8th grade have been working very hard since last semester on a project called "Spreading Joy." This project is about spreading joy to our community, especially during these times of difficulty and trouble in our world, through music and community service. Each student presented their own research and ideas of spreading joy to their class. Some even presented to the Board of our school. We took a vote as a class on which place would be best for our class to visit, help and spread joy. The majority of votes went to Joy Junction, the largest homeless shelter in Albuquerque.
On Thursday, February 11th, these students performed for the homeless people who are staying there, volunteered to serve lunch, helped clean up, packed lunches and more. Here is a quote from Ms. Camille following the trip:
"Joy Junction was a total success! I am so incredibly proud of how our mid school students behaved and presented themselves on this field trip. They were polite, empathetic, kind and professional. They performed musically, with intention and as a unit. They worked together to help Joy Junction and those who are currently staying there/working there. Again, I am so very proud. (They wrote reflections on their experience that are quite moving if you would like to read them!)"