Quick Reminders!
18 Aug, 2021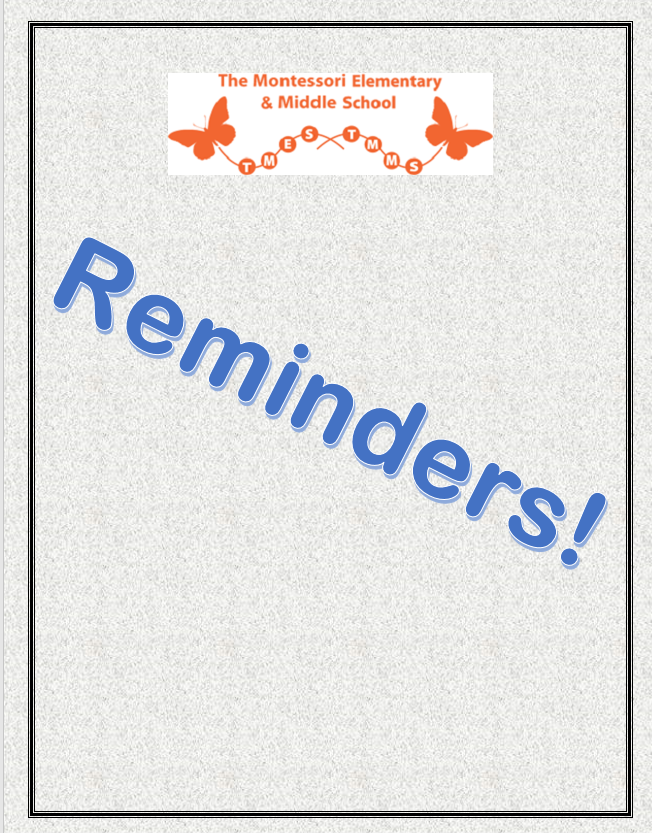 Quick Updates & Reminders:
• Regarding the email about the voluntary surveillance testing of students- Please note that this testing is VOLUNTARY and students will only be tested at the request of parents and completed by parents, outside of school. You do *not* need to opt-out of this voluntary testing. If you have any further questions, or would like to volunteer to have your child tested, please email Stan Albrycht at covid.info@tmesnm.com .
• Masks required- Masks are required on our campuses for anyone (parents, grandparents, students, etc) outside of their vehicle. We thank you in advance for your cooperation as we do our best to keep students in-school, on campus! Students do not have to currently wear masks on the playground or during outside play/PE.
• Water bottles and student masks- Ms. Brenda is having to pass out quite a few masks and cups of water to students every day. Please make sure to double and triple check that your child has a full water bottle and a few masks to take to school, every day!
• Montano Campus Elementary families- Just as a reminder, we ask that if you choose to park for any reason during morning drop-off, please park in the back parking lot near the buses. It is not only safer for everyone, but also keeps the follow of Quick Drop-off traffic moving smoothly.
Thank you and have a wonderful day!