Important changes- regarding Drop-off, beginning tomorrow!
12 Aug, 2021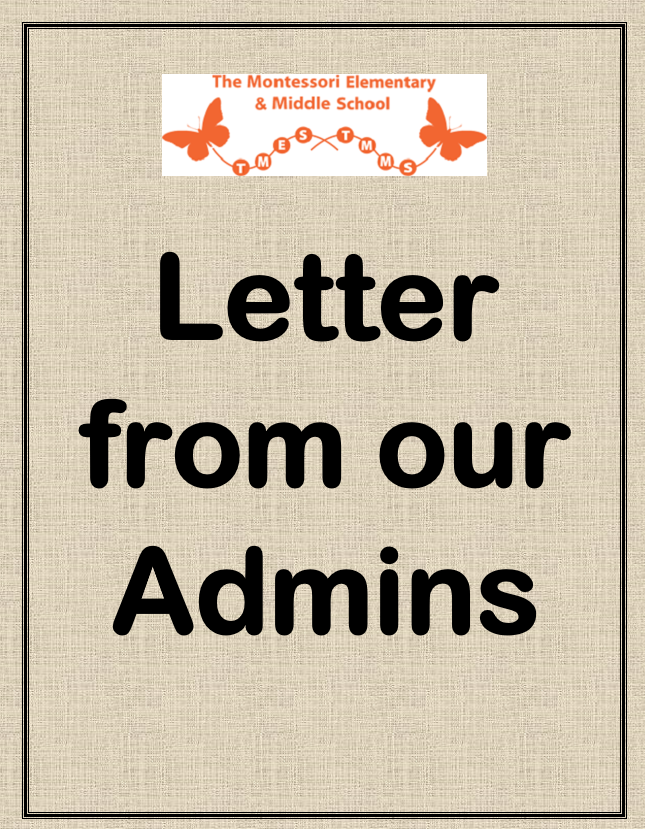 Montano Campus Student Drop-off & Pick-Up Map
Dear TMEMS families,
Happy second week of school! It is just delightful to see our students on campus, enjoying learning in our classrooms and throughout our beautiful campuses. We would like to thank the wonderful TMEMS families and staff for supporting our students so they can thrive in school. We feel it has been a successful school year so far overall, but as always, we are constantly evaluating and tweaking our policies and procedures for the betterment of the community.
After a statewide school administrator call today with NMPED and all public schools, we are going to re-evaluate our policies and procedures to do our best to keep our students on-campus this school year. Our focus is keeping students healthy, safe and in-school, on campus. With this focus in mind, TMEMS has made some changes, effective immediately, in order to try our very best to keep students safe and healthy. We will be making some other changes soon (mostly in regards to creating student cohorts) and will communicate those changes as soon as they are made. Please see below for the immediate changes, beginning tomorrow, August 13, 2021.
Drop-off time change: In order to create more social distancing and make it easier on families, we have extended the Drop-off time for both our Elementary and Middle School families to 8:30 – 9:00 am. You are welcome to Drop-off beginning at 8:30 am every morning. If you need to drop-off earlier than that, your child will need to join our Before Care program.
Staggering Drop-off Suggestions (on a volunteer basis): In an effort to help stagger arrival times for social distancing purposes, we ask that you help us by considering arriving during the times listed below voluntarily, based on your last name:

Last name begins with A-L= Drop-off between 8:30 – 8:45 am
Last name begins with M-Z = Drop-off between 8:45 – 9:00 am
We understand that many families have time constraints due to work schedules, etc, so the time suggestions above are not mandatory and you are welcome to drop-off anytime between 8:30 – 9:00 am if the suggestions above do not work for your family's schedule.
Montano Campus Drop-off Parking: If you do not want to use our Quick Drop-off methods, and would like to park your car for any reason, we ask that you park in our southern-most parking lot (near the buses), and not park in the main parking lot area. This will not only keep a smoother, more consistent flow of traffic for the Quick Drop-off in the Elementary area, but will also be safer for everyone. Thank you in advance for your cooperation!
We have attached the Montano Campus Student Drop-off & Pick-Up Map again to this email, updated with the new Drop-off time and Drop-off Parking location. The Pick-up procedure has not changed.
If you have any questions or concerns, please email us. We want to thank you for keeping up-to-date with any changes/updates we make by making sure to check your email inbox daily for communication from TMEMS.