Campuses Closed thru December 2020.
21 Aug, 2020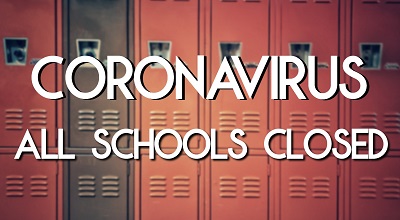 August 21, 2020
Dear TMEMS/Casita families, First, let us start out with sending "kudos" to all TMEMS/Casita families for how wonderful your support and partnership has been. This is not the start to the 2020-2021 school year anyone had hoped for but if 2020 has taught us anything, it is that positivity, flexibility and resilience helps with the uncertainty of these trying times. Our teachers have worked really hard creating the distance learning plans for every level and parents have done an incredible job supporting their children, and our teachers, through it all. On behalf of our entire staff: Great job TMEMS & Casita and thank you!
We can appreciate and respect the challenges that each family is facing with the changes that we all unexpectedly faced, starting in March, with the pandemic and quarantine. Not only were we touched with the personal stories families shared with us over the summer when we spoke with every family at the school, we were even more taken back about the variety of responses we received to our question about what choices families would make if given the option to choose between a hybrid and online-only schedule. One thing we have learned was that the responses that we received in June, have evolved and changed for many families in the last several weeks. Each family's situation is unique and their challenges and fears are too. With these individual challenges in mind and thinking forward to the continuation of the 2020-2021 school year, our goal is to provide continuous, consistent and high quality educational opportunities for our TMEMS/Casita families that respect the safety and health of all families, students and staff.
With this goal in mind, our plan was to offer online and in-school options for TMEMS/Casita families for the fall of 2020. Unfortunately we have had to change our plan for the fall semester. We are not going to be able to hold on-site classes for the remaining of the fall 2020 semester. Currently we are planning for on-site learning starting in January of 2021, if all goes well.
We have had to make this decision for the following reasons:
1. Uncertainty of the amount of times we would have to close the school down.
It would be detrimental to all students if we would have to close the school every time we get a case of Covid-19 in our population of students and families. Currently, we would have to close down the school for at least (3) three days for every case. With a population of 450 students, this could lead to closures every week and would cause families, students and staff to not be able to have any consistency in their day-to-day education.
If cases go above State gating criteria, the State would close us down. As shown in other states, as schools open, cases of Covid-19 rise dramatically. Who knows how many times that would be? Again, the inconsistency creates many issues for everyone involved.
2. Staff health & safety concerns. We have multiple staff members who are considered high risk individuals.
We do not have enough staff to cover a fellow staff member if they are unable to work or have to quarantine for 14 days.
We want to keep our staff as safe as possible.
We feel that the by giving our staff a plan that does not change every week, the education program will be more consistent, higher quality and more successful for all students.
Teachers can plan for one type of educational program delivery, versus being spread between the different hybrid and online options.
3. Student health & safety
We feel that by giving our students a plan that does not change every week they will be more successful, academically and emotionally.
Safety of our students is very important to us and we feel by staying online for the time being, it is the best way to keep them safe.
We will continue to have a robust on-line program that will only continue to get stronger. Our staff is as committed as ever to not only the academic goals for our students, but also the social and emotional components of education. Our teachers and staff are just a phone call or email away to help support you and your child through this. We realize the online-only program may not be your families current preference however we hope you can appreciate the difficult decisions our Administration is faced with in maintaining a safe, healthy environment for our students and staff. On a monthly basis, our Administration will continue to monitor the conditions in our State and look at the possibility of returning to on-site learning.
Your continued support is invaluable in creating the best environment possible for our biggest asset: our students. Please know that we are committed to supporting TMEMS/Casita families through this.
Please contact our administrators if you or your student need support.
Respectively, Mary Jane Besante Stan Albrycht