Campuses Closed for Remainder of 2019-2020
27 Mar, 2020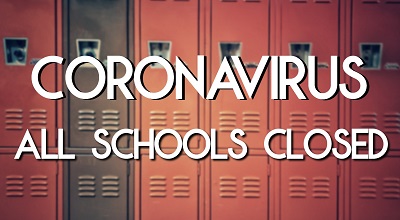 Dear TMEMS/Casita families,
We write you this letter today to unfortunately confirm to our families that our campuses are now closed for the remainder of the 2019-2020 school year due to the Coronavirus pandemic. Governor Michelle Grisham has made the decision that all New Mexico public schools will remain closed for the rest of this school year.
As partners in our children's education, we have an opportunity and responsibility to face the challenges of distance learning together. TMEMS/Casita wants you to know that we take this responsibility seriously and are working hard in the background to ensure that we continue to help our children and their families move forward in their education and wellness.
Here are some of the things we can do to together to ensure that our students continue to learn and the TMEMS/Casita community continues to thrive during and beyond these challenging times.
• Campuses are closed but school is not! Let's each make a commitment to do what we can to support our students academically. Our teachers have been working tirelessly to acclimate and create this new distance-learning curriculum with our Montessori students in mind. TMEMS/Casita is committed to your child's education and your support of helping your child succeed at home will ensure each student is ready to "jump back in" as soon as campuses are able to open up again!
• Stay in contact with your child's teacher! Our teachers are still concerned and committed to their students. Please feel free to communicate with your child's teachers. They will be available during normal school hours and you should receive a response to emails within 24 hours.
• Become involved in our online community! We have an active online community through our school Facebook page to help everyone stay connected. We hope you will join us at: https://www.facebook.com/TMESNM/. We are exploring other ways to interact and stay connected virtually. Stay tuned as we continue to update through email and our website. Let's support each other through these times!
Please know we have not lost the commitment to our students and we are working on ways to make the best out of this situation. We will be consistently updating and improving our distance-learning curriculum for our students throughout the rest of the school year.
We wish you all health and happiness. We appreciate your continued support so please stay tuned for updates.
In partnership,
Mary Jane Besante and Stan Albrycht