9-11 Level Camp Oro Quay Overnight Trip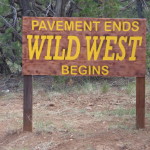 No upcoming dates for this event.
Location: Camp Oro Quay
Event Cost: approximately $80
Upper Elementary Parents:
All 9-11 students are scheduled to go to Camp Oro Quay for an overnight trip on Thursday, August 16th through Friday, August 17th. This is a Fine Arts based trip. Permission packets will be sent home on the first day of school. The overnight trip will cost approximately $80. More details will be available from your child's teacher at the Open House.
Export This Event