Natural History Center In-Class Presentations with 6-9 classes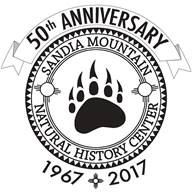 No upcoming dates for this event.
Sandia Mountain Natural History Center instructors will present a 1-hour lesson in classrooms about local animals. Students visit hands-on stations with animal "evidence" (skulls, tracks, fur) while recording their observations in a journal and figuring out what animal they come from.
Program includes discussion of topics including scientific inquiry and observation, adaptations, habitat, behavior, and biodiversity.
Mon. Dec. 4th
Ms. Trish: 1-2 pm
Ms. Kira/Ms. Laura: 2-3 pm
Tues. Dec. 12th
Ms. Sonia: 1-2 pm
Ms. Sarah: 2-3 pm
Wed. Dec. 13th
Ms. Jen: 1-2 pm
Mr. Seth: 2-3 pm
Export This Event