MCC Parent Meeting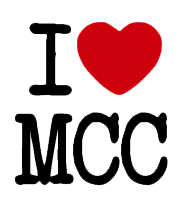 No upcoming dates for this event.
Location: Montano Campus Lobby
Event Cost: Free!
Our parent group, Montessori Community Collaborative (M.C.C.) at TMES/TMMS/Casita meets once a month to mingle and learn more about our school. This is our version of an enhanced PTO group, Montessori style. The meeting is held on the first Monday of the month, in support of our students, staff and the school in general. We meet in the Lobby of the Montano Campus. This group will be all about community building, parent engagement in their child's education, school fundraising, volunteering, parent involvement at our school and Montessori parent education.
We alternate between 9:15 am and 4:00 pm every month in an effort to meet the schedule needs of more families.
Please add the following M.C.C. meeting dates and times for the year to your calendar:

Monday, December 3rd @ 9:15 am
Monday, January 14th @ 4:00 pm
Monday, February 4th @ 9:15 am
Monday, March 4th @ 4:00 pm
Monday, April 1st @ 9:15 am
Export This Event