2 Events Friday, November 9, 2018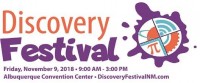 All day Friday, November 9, 2018
8th grade students will be attending the Discovery S.T.E.A.M. Festival at the ABQ Convention Center in downtown Albuquerque.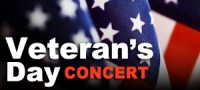 Friday, November 9, 2018 6:00pm to 7:00pm
St. Michaels and All Angels Episcopal Church located at 601 Montano Rd. NW
Please invite any veteran you know to our free Veteran's Day musical performance on Friday, November 9th at 6pm. Please join us!