"Community Supplies" Drive-Thru Drop-Off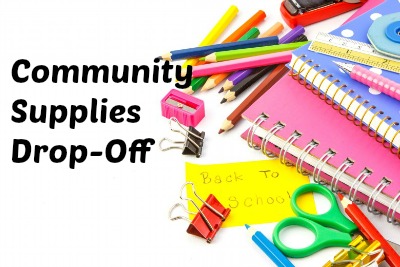 No upcoming dates for this event.
Location: Montano Campus
Event Cost: Free
School Supplies:
Supply lists: Below are the 2018-2019 supply lists you will need for your student(s). Please make sure to buy supplies for the grade level your child will be entering next school year. For instance, 2016-2017 Kindergarteners will now need to purchase the items on the 6-9 supply list, the 2016-2017 3rd year students are now 9-11 students, and so on. You are welcome to purchase any brand you like, unless the brand has been specified on the supply list.
Supply drop-off: both Carmel campus & Montano campus families drop off at the Montano Campus

All Montano Campus & Carmel Campus families: Items listed under the "Community Supply" section should be dropped off through our drive-thru drop-off area at the Montano Campus on Friday, August 3rd between 9 am – 2 pm. Supplies listed as "Individual Supplies" may be brought directly to your child's classroom on first day of school on August 6th.
Export This Event